Why not use this half term to get the kids interested in nature and gardening with these fun activities?
We've pulled together 5 simple but fun activities to keep your 'Little Acorns' entertained this half term and help them understand a little more about gardening and our natural environment. Children will often be really enthusiastic about eating something that they have grown themselves so we're kicking off with 'Cress Heads'!
We'll be sharing the activities on our Facebook page each day as well and we'd love to see what you have created! Please share your pictures and comments with us there.
Munchy Monday - Cress Heads
What you will need: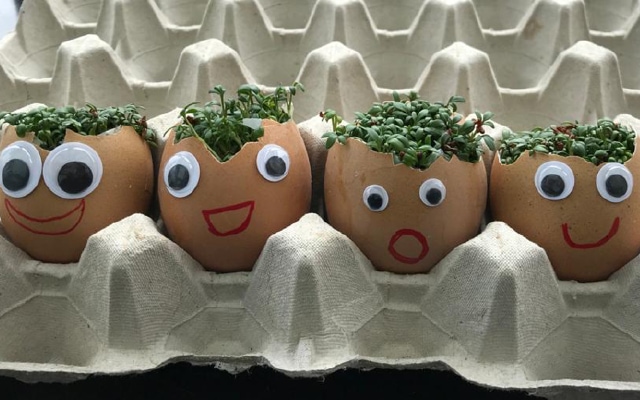 Empty eggshells
Cotton wool
Pens
Googly eyes (optional)
Instructions:
Draw faces on the eggshells including googly eyes if you have them. Why not see who can make the funniest face?
Fill the eggshells with cotton wool
Spray the cotton wool with water so that it is nice and damp
Sprinkle lots of cress seeds on top of the cotton wool
Spray more water on the seeds
Water every day and the cress will grow, once your cress is tall enough to cut add it to your sandwiches!
Terrarium Tuesday - Terrarium Mini Gardens
What you will need: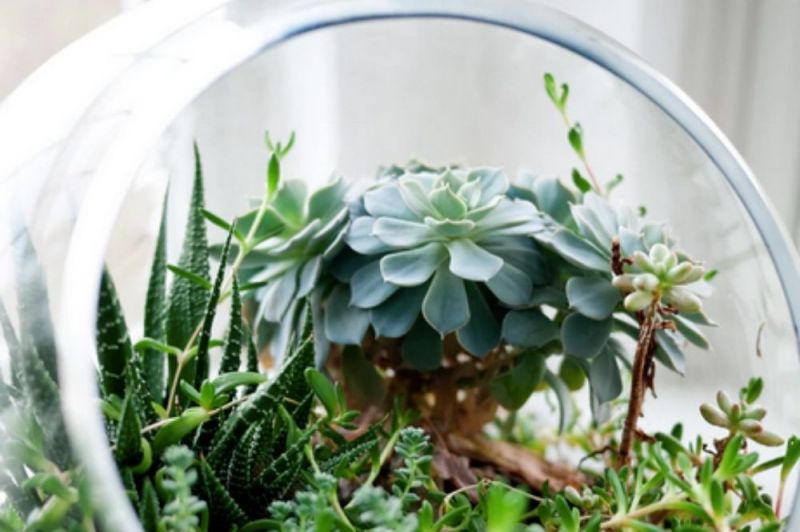 Glass jar
Small pebbles or gravel
Terrarium or houseplant compost
Moss (optional)
Small houseplants
Decoration items (optional)
Instructions:
Make sure your glass jar is clean then add the pebbles or gravel to the bottom. These are important to give the plants drainage
Add a small amount of activated carbon – this helps keep the bacteria levels in your terrarium to a minimum
Add a layer of compost – this needs to be at least as deep as the pots that your plants are in
Remove your plants from their pots and arrange them in the compost, try to arrange them so that your jar looks good from all of the different angles that you can see and so that the plants are evenly spaced out with room to grow
If you are using moss this can be placed between the plants to cover over the compost
Give your terrarium a little bit of water
Decorative items such as mini-figures can be added to your terrarium to make it even more fun!
Wild Bird Wednesday – Make Your Own Bird Feeder
What you will need: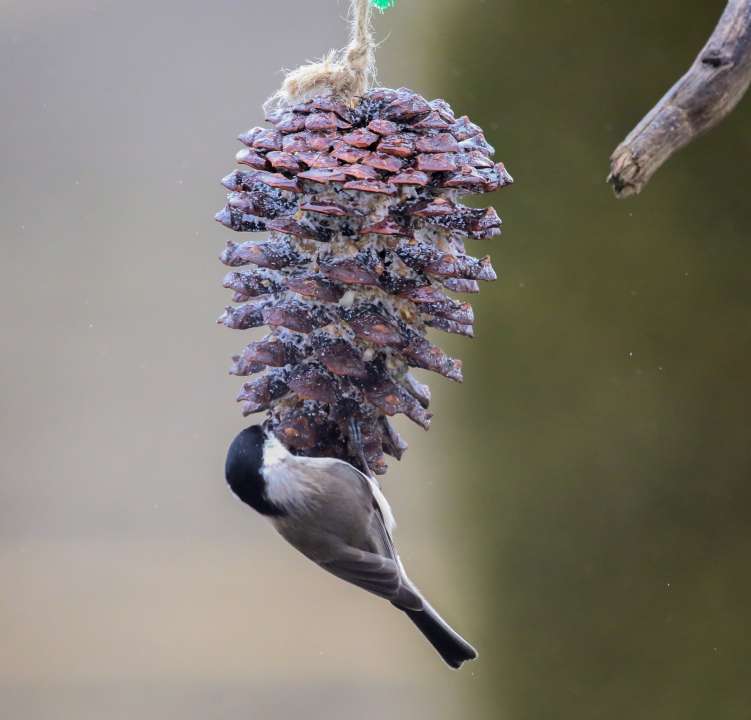 Bird food – you can use a mix of bird seed, bird nuts, cooked rice, dried fruit or breadcrumbs
Lard or suet
Either a large pine cone, coconut shell or thin plastic pot (e.g. a used yogurt pot)
String
Instructions:
Mix your bird food together in a bowl
Add the lard or suet and mix together. You might need to warm the lard or suet to be able to mix everything together well
If you are using a pine cone, tie some string to it then put the mixture all over it – try to get into the gaps so it holds as much mixture as possible
If you are using a coconut shell you might need to make a hole in it to put some string through to hang it up. Once you have done this fill it up with the mixture
Plastic pots can be filled with the mixture and once they have set, either popped out and placed on a bird table or tied up with string
Put your bird feeder somewhere you can enjoy watching the birds without disturbing them and see how many different visitors you get!
Thoughtful Thursday – Build a Bug Hotel
What you will need: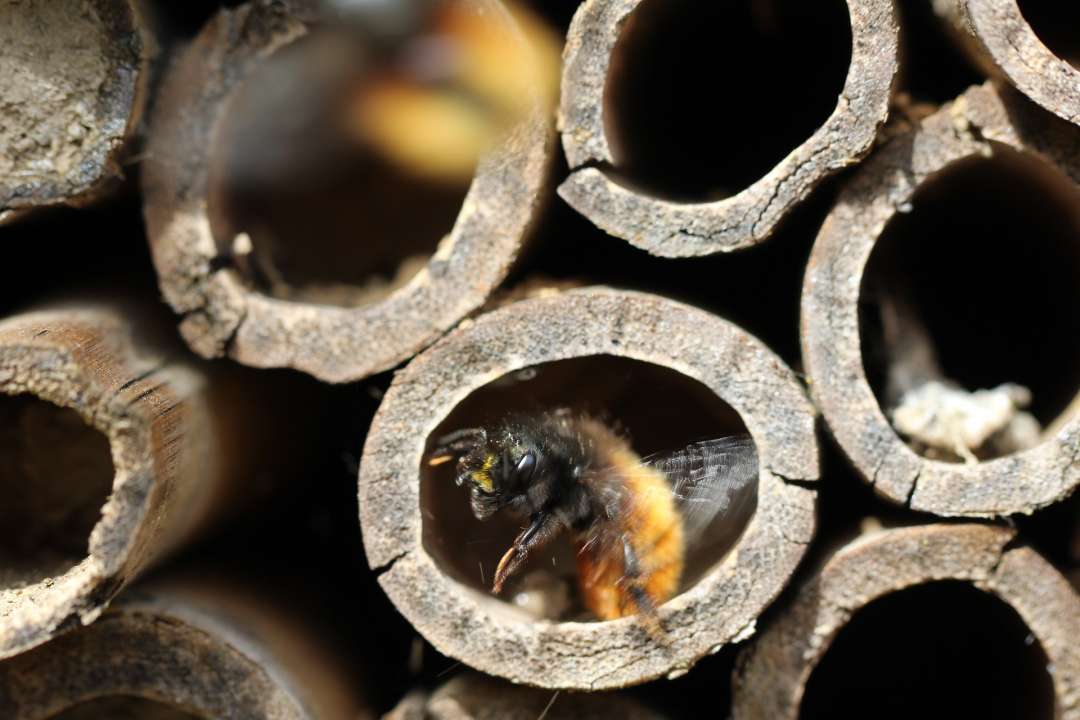 Bamboo canes
Twigs or sticks
String
Terracotta pot or large tube (optional)
Instructions:
Cut the bamboo canes to short lengths (the length of your pot or tube if using)
Bundle the canes, twigs and sticks together and tie with string. If you are using a pot or tube, make sure that your bundle will fit in it
Place your bug hotel somewhere sheltered in the garden and make sure that it is on its side so that the bamboo canes do not fill with water!
Funny Friday – Hairy Herbs
What you will need: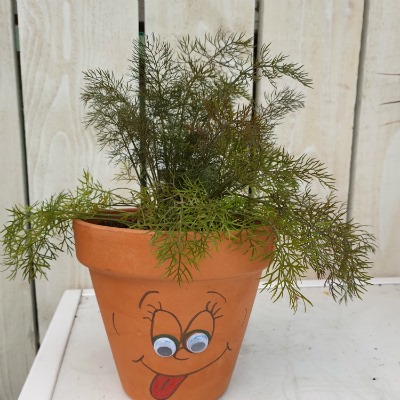 Herb plant – Rosemary, Parsley, Chives, Fennel and Chervil all work well to create 'hair'
Small pebbles or gravel
Compost
Terracotta pot – slightly larger than the pot that your herb plant is in
Paint or brightly coloured pens
Googly eyes or stickers
Instructions:
Use your paint or pens to decorate your pot with a funny face adding googly eyes or stickers if you have them. Why not do two different faces, one on each side of the pot? Leave to dry
Place a small layer of pebbles or gravel in the bottom of your pot
Add a small amount of compost to the bottom of the pot
Take your herb plant out of its pot and place in your decorated pot – you want the top of the soil of your herb plant to be just below the rim of the terracotta pot, you may need to add or take away some of the compost in the bottom of the terracotta pot to get the height right
Once you herb plant is at the right height in the pot, fill in around the sides with more compost and firm down
Water your herb plant
Admire your funny 'Hairy Herb' pot!
We hope you have a fun-filled half term holiday!